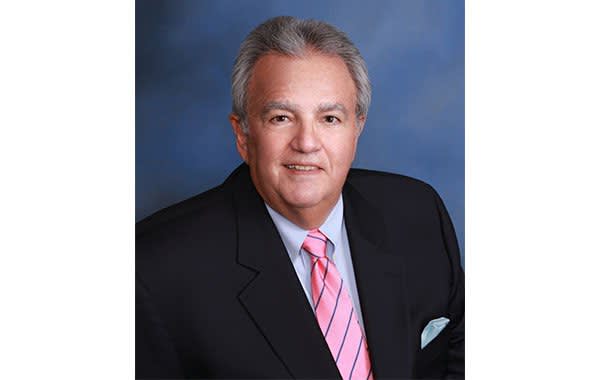 My journey into the legal profession actually began at a young age. I decided early on that I wanted to pursue a career that would allow me to effect positive change in my community. Growing up in California, my dad taught me that it is our duty to help those who may not be in a position to help themselves. For years, I assumed that he meant those who were poor and underprivileged. Later on, I realized this also applies to anyone facing legal troubles who may not understand their rights and how to protect themselves.
When I left for college at the University of Southern California (USC), I originally set out to study pre-med. I quickly had a change of heart when my dad passed away from cancer that was misdiagnosed. From that point on I felt compelled to focus on pre-law and work my way toward becoming an attorney so that I could help others seek justice when faced with the difficult circumstances that my family was faced with when my father passed away.
After receiving my B.A. from USC in 1965, I had to stay in Los Angeles to take care of my family, so I applied and was immediately accepted into Loyola Law School in Los Angeles. After passing the California Bar, I continued to take post-graduate classes at USC and UCLA Law Schools while working as a trial lawyer for the Los Angeles Public Defender's Office. I would eventually leave to form my own law office, which would grow to a 30-person firm that focused on civil litigation and criminal law.
In 1994 I decided to relocate to the greater Palm Springs area in search of a better place to raise our 7-year-old daughter. This was primarily due to the environment in Beverly Hills, as many of her classmates were wearing push-up bras and lipstick, while I just wanted her to be able to enjoy being a little girl.
Relocating also allowed me to open my current firm, which has spent the last two decades serving the great people of Palm Springs. Over the past 20 years, my firm, Dale Gribow Attorney at Law, has been working hard to serve the members of the Palm Desert community and the surrounding areas with excellent legal counsel and representation. I place a high value on helping those in need, and I make it a point to engage in philanthropic activities that can benefit the very people I live alongside and serve through my firm.
Through the years I've learned that when it comes to helping others with legal issues, what matters most is understanding the needs of my clients and being invested in their success. I truly care about my clients and will treat every single person that walks through my door with respect, dignity, and compassion. I understand how scary your situation may be, and that's why I'm here to help.
I have been a trial lawyer representing accident victims and the criminally accused for over 35 years, initially heading a 30-person office in Beverly Hills in my name and later in Palm Desert with a 17-person firm for the last 20-plus years in the Coachella Valley.
I got into the legal profession because I wanted to help those in need and serve my community — and I'm proud to do so for clients in the Palm Desert area.
For much of the last decade I have straddled 2 professions, as a trial lawyer for accident victims and the criminally accused, and as a writer of legal columns, Dale Gribow On the Law, and as a guest society columnist for the Desert Sun.
I have been listed in over 50 Who's Who and related biographies. My stellar professional reputation, combined with my philanthropy and community involvement in both Beverly Hills and Palm Springs, has led both communities to recognize me on numerous occasions.
I have served on the boards of more than 40 charitable organizations while serving as Chairman or President of over a dozen nonprofits. I am proud of my commitment to the community, and I participate in and belong to dozens of charitable and community organizations.
My dedication to excellence in everything from my legal practice to my charitable pursuits has led Beverly Hills and Palm Desert to recognize me by declaring DALE GRIBOW DAY 4 times, including the City of Palm Desert and the City of Hope. Despite my past accomplishments, my work ethic ensures that the achievement that is most on my mind is winning the case with which I am currently involved, whether it is related to an accident or DUI.
I pride myself on turning wrongs into rights as I represent the seriously injured and those criminally accused of DUIs for over 30 years.
My boutique practice has aggressively pursued claims against irresponsible drivers, as well as the bars, clubs, restaurants, or other entities that supply alcohol when the offender is visibly intoxicated. Over the years, my office and my associates have tried or settled accident cases totaling almost 50 million dollars as I advocate for wronged people and the injured. I serve my clients with professionalism and legal excellence and built a reputation for success that is known throughout the Coachella Valley and California. Some of the critical components of my success are a strong work ethic, integrity, compassion, and reliability. However, I am not interested in resting on my reputation. I want to show you how my experience can work for you and get results. The depth of understanding that I have gained during these many years is applied to every case I undertake.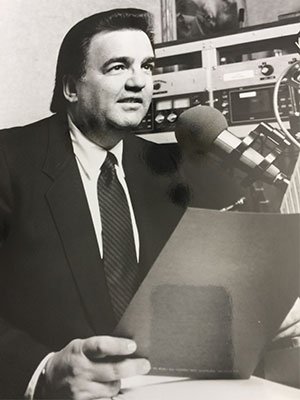 My experience and knowledge of the law are evident in a variety of ways. I have shared legal information through lectures and by my weekly legal column and radio shows in newspapers. I am the legal analyst/commentator that local radio and TV news programs turn to when they are covering national and local legal proceedings. He was also selected as the first guest Society Reporter for the Desert Sun paper for which he has written for years. I warn my legal column readers "Don't drink, drive, or text. Call a taxi, Uber, or Lyft. It is a lot cheaper than having an accident or being arrested and then calling me."
I am sometimes referred to as a criminal defense lawyer, however, I choose to not view my clients as "criminals", preferring to view them, and more importantly to treat them, as good, honest people who have found themselves in a scary and unfortunate situation.
In November 2013 I spoke before CVAG's Public Safety Committee on drunk driving. The organization is made up of the Sheriff of Riverside County and the police chief and mayor or councilperson for each Coachella Valley city, as well as a CHP and Border Patrol representative. My proposal of a Blue Ribbon Committee was adopted in December 2013 and I am the only lawyer selected to the committee to discuss drunk driving. I was prompted by a wrongful death case I was handling for the family of a deceased 26-year-old who was jogging and hit by a drunk driver in October 2013. I suggested this Blue Ribbon Committee as a result of the positive outcomes of several prestigious Blue Ribbon Committees to which I had been selected in the past. In 2012, the city of Palm Desert selected me to join an exclusive 5-person committee to evaluate the compensation of all Palm Desert City Council members.
I have been president or chairman of the board of a dozen nonprofits. Most recently, I served as the President of the Institute for Critical Care Medicine 911+; the President of the Children's Discovery Museum/Discovery Partners and President of the Trojan Club of the Desert. I was also appointed to the board of advisors of a local bank in Palm Desert as well as numerous civic committees by the city of Palm Desert. My law firm was the drop-off point for Hurricane Katrina relief, and with Hurricane Sandy, my wife and I were instrumental in putting on an event to raise money.
Having learned from my father that it is important to help those that can not help themselves, I was the founder of CADS, BHMC, and the Scopus Society of the Hebrew University.
I have chaired numerous dinners: Larry King's, President Ford's, Ann Margaret's, Fred MacMurray's, and June Haver's. I have been both a political and legal commentator for radio shows (Talk Politics) and have guest-hosted election night coverage.
BAR ADMISSIONS
California, 1969

Supreme Court of California, 1970

The U.S. Federal Courts, 1970

The U.S. Supreme Court, 1977

The U.S. Tax Court, 1983
EDUCATION
Bachelor of Arts - The University of Southern California, 1965

Doctor of Jurisprudence - Loyola Law School, 1968

Post Graduate Studies - USC & UCLA School of Law
PROFESSIONAL ASSOCIATIONS & FORMER/PAST MEMBERSHIPS
Palm Desert Rotary Noon Club

Institute for Critical Care Medicine 911+

Children's Discovery Museum/Discovery Partners

Canyon National Bank Board of Advisors in Palm Springs

Consumer Attorneys of the Inland Empire

Republican State Central Committee

Chain des Rotisseurs: Baillage Du Beverly Hills Charge de Missions

PD Civic Fine Arts

PD Police Advisory Board
PROFESSIONAL AWARDS
Top Lawyer - California's Prestige Magazine, Palm Springs Life (PI/DUI) 2011-2022

Top Lawyer - Inland Empire Magazine 2016- 2019

Perfect 10.0 AVVO Peer Rating

Perfect AV Martindale Hubbell Peer Rating: Legal Ability (A) and Ethics (V, Very high)

5 STAR RATING AVVO

Clients Choice Award by AVVO - Awarded 9/10/22

"Preeminent" Rating - Martindale Hubbell Legal Directory

Best Attorneys of America Selected by "Rue" (Limited to Top 100 Attorneys/state)

10 Best Attorneys for California
RECOGNITIONS:
7/19 Nominated Acquisition International's Acclaimed Legal Awards

7/19 DUI LAW "10 BEST ATTORNEY" (CA)

5/30/19 Selected by Continental Who's Who of Top Attorney (Aligned with Forbes) as the Principal Professional of the Year

2018 & 2019 LAWYERS OF DISTINCTION

2017 & 2018 A FEW GOOD MEN - Selected by Ronald McDonald House (declined)

7/18 "10 Best High Verdict and Settlement Winners" for California

5/19 TOP ATTORNEYS NORTH AMERICA

4/9/18 Professional Who's Who in American Law 2018

4/6/18 Selected one of the "10 BEST ATTORNEYS" for California by the American Institute of Criminal Law Attorneys.

1/2/18 Albert Nelson Marquis Lifetime Achievement Award: selected

12/17 Honored as one of CV Weekly's Top 5 Power Couples for 2017

Business Person of the Year, California Senate 2002

Graduate/Valedictorian Speaker LCV Leadership C2017 Selected to National Association of Distinguished Counsel (Nations Top 1%) Joining CA Attorneys: Tom Girardi, Robert Shapiro, John Gomez & Lisa Bloom

Invited to be a guest speaker at Consumer Attorneys of California's annual convention

Honored by Banning Police Department with a badge as Executive Council Attorney

Selected Top Lawyer by PS Life every year as well as Inland Empire Magazine

Named Superb AVVO Legal Peer rating by fellow attorneys

Recognized with the City of Hope Fellowship Award
Featured On